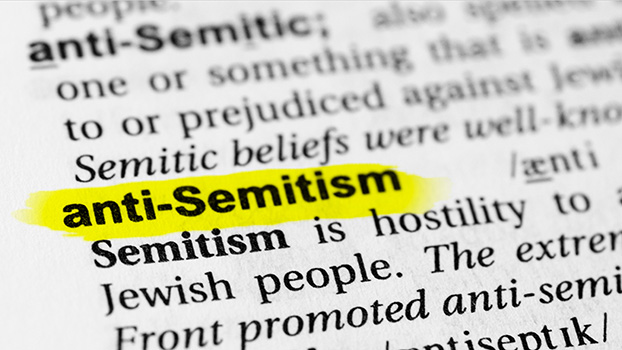 French Senate adopts IHRA's working definition on anti-Semitism
The French Senate has largely approved a motion for a resolution supported by the government of its right-wing majority that adopts the definition of anti-Semitism proposed by the International Holocaust Remembrance Alliance (IHRA).
Recalling that the National Assembly, the lower house of parliament, had voted in 2019 on a similar resolution initiated by the government group LREM, the French Minister of Citizenship Marlène Schiappa said she was "happy that the Senate is adopting this same approach".
"It is a resolution, it has no binding legal value, it does not change our law (…) but it can serve as a basis for the application of the law as a basis for public policies", she declared, underlining that it will allow a better identification, a better characterization of anti-Semitism.
The IHRA definition was adopted by the European Parliament and around 20 countries and supported by French President Emmanuel Macron in 2019 in a speech at the annual dinner of the Representative Council of Jewish Institutions in France (Crif). However, there is no consensus, with critics saying it can ban criticism of Israel.
"The resolution clarifies that the definition of anti-Semitism that we advocate is not inconsistent with the freedom to criticize the policy pursued by the Israeli government," the minister said.
"This can only be a positive element in the fight against anti-Semitism in France, while anti-Semitism is unfortunately only increasing," said Crif after the vote in the Senate.
For the president of the conservative LR group, Bruno Retailleau, author of the draft resolution with his centrist counterpart Hervé Marseille, the proposed definition is "broad enough to take into account all new expressions of anti-Semitism" and "strict enough not to undermine freedom of opinion.
"Reaffirming in this forum our attachment to this essential fight for living well together was imperative at a time when some seek to rehabilitate Pétainism and deny the right of children killed in Toulouse (in 2012 by Mohamed Merah, editor's note) to be buried in Israel, "said Marseille in reference to the controversial remarks made by Eric Zemmour, potential presidential candidate for 2022 who continues to climb in the polls.