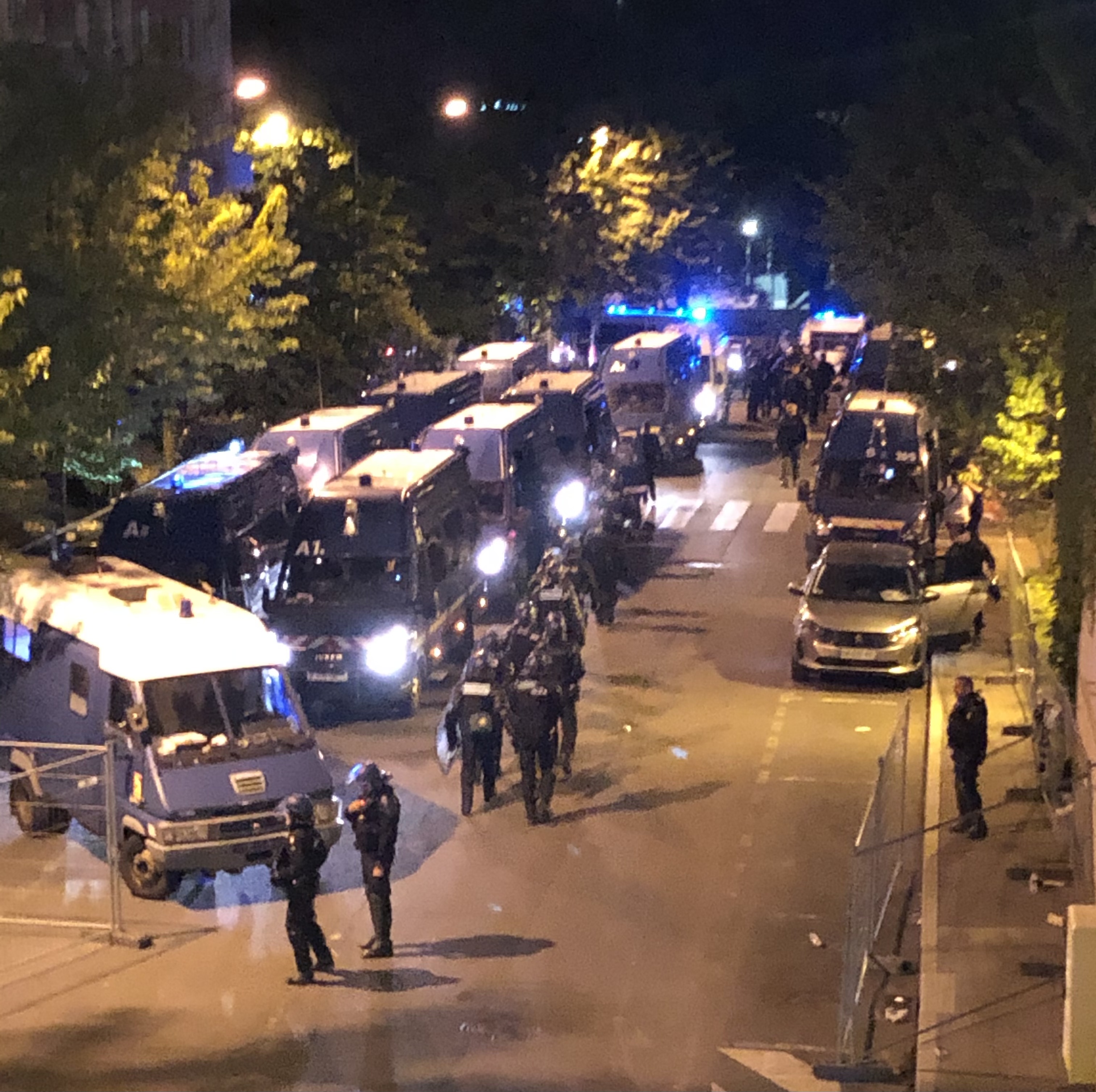 UEFA have launched an independent investigation into the Champions League chaos
By Andrew Warshaw
May 31 – European football's governing body bowed to public pressure by ordering an independent investigation into the disgraceful scenes that marred Saturday's Champions League final in Paris.
After initially citing the late arrival of fans for delaying kick-off by 36 minutes and then issuing a premature statement blaming crowd congestion for fake tickets, UEFA has commissioned a full report into the chaotic scenes and very dangerous outside the Stade de France.
Liverpool fans were sprayed with tear gas after being stuck in huge queues amid restricted access to the stadium ahead of the clash against Real Madrid.
French authorities stand by their account of counterfeit notes, saying 30,000 to 40,000 were responsible for several turnstiles coming to a complete stop.
However, those who had traveled to watch the game told a very different story, with many fearing for their lives after arriving hours before the game.
UEFA has confirmed that a review of the events will be carried out by Dr Tiago Brandao Rodrigues, member of the Portuguese parliament and former member of the World Anti-Doping Agency Foundation Board. No date has been set for the publication of the results.
"UEFA announced today that it has commissioned an independent report into the events surrounding the Champions League final in Paris on Saturday 28 May," a statement read.
"The comprehensive review will examine the decision-making, accountability and behaviors of all entities involved in the finale."
"Evidence will be collected from all parties involved and the findings of the independent report will be made public once completed and, upon receipt of the findings, UEFA will assess next steps."
French Sports Minister Amélie Oudea-Castera has accused Liverpool of leaving supporters "in the wild", prompting a furious response from Liverpool chairman Tom Werner, who has since written to Oudea-Castera "demanding an apology for his comments.
"The events that took place in and around the Stade de France on Saturday evening during the UEFA Champions League final were not only incredibly dangerous for all involved, but raised serious questions about the organization and functioning of event," Werner wrote.
"That should be the focus of all interested parties today rather than pursuing a blame game strategy via a press conference.
"The UEFA Champions League final is expected to be one of the finest spectacles in world sport, instead it turned into one of the worst security meltdowns in recent memory."
In the meantime, it emerged that there were 2,700 'unactivated' tickets corresponding to those who had purchased a genuine ticket but never entered the ground due to the chaos, all of whom should now be compensated.
Contact the author of this story at moc.l1653998631laboratory1653998631ofdlr1653998631howdi1653998631[email protected]1653998631Ahsrah1653998631w.wer1653998631dna1653998631